For a truly unique and wonderful afternoon, join Bunny and her horses for this one-of-a-kind fundraiser that features a gorgeous Victorian High Tea and a personal psychic reading.
For a $50 donation to help support Hawks Landing & the sanctuary horses, you and your friends can enjoy a delightful variety of delicacies, fine tea, good company, and unlock the secrets of your past, present, and future.
A tradition that dates back to the 19th century, Victorian High Teas are a wonderful way to relax, unwind, and enjoy some good, strong tea and some classic delights.
Dress-up is optional, so you can wear your fanciest Victorian-inspired clothes, or whatever makes you comfortable.
---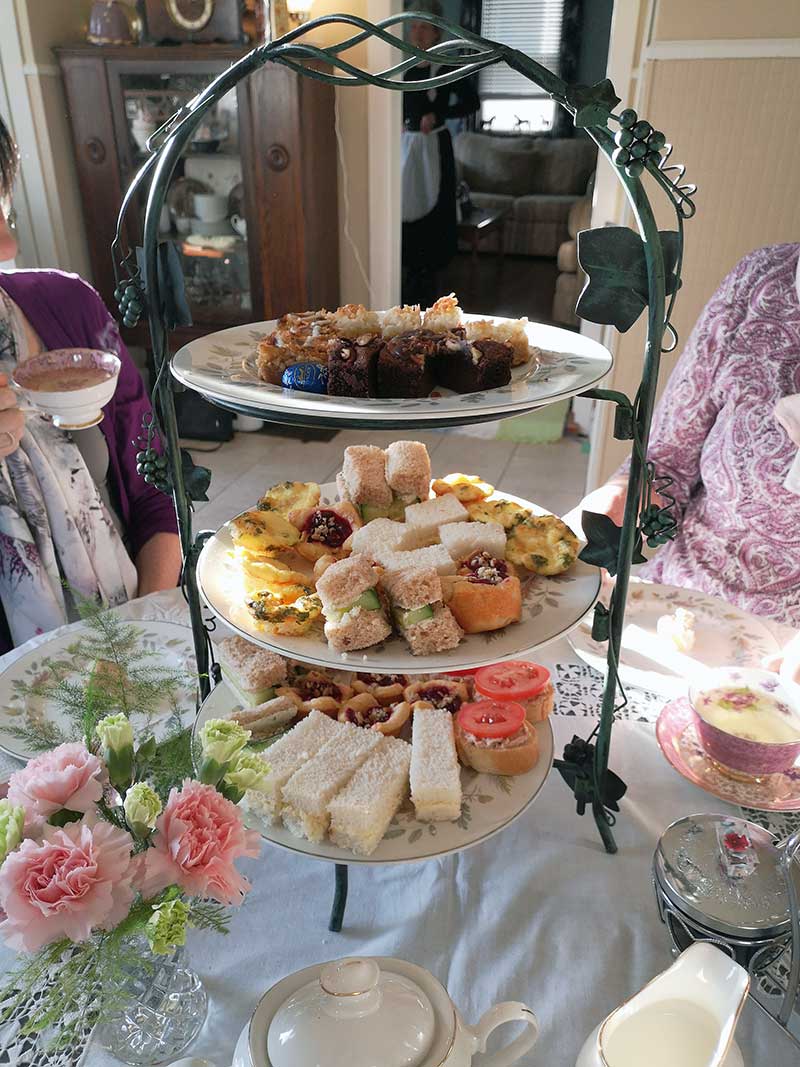 Usually held once a month, these gatherings create an opportunity to gather socially in a unique way that is often lost in today's fast-paced society.
At Hawks Landing, it's all about taking some time to enjoy the day, the beautiful scenery, the delicious food, and the delightful company.
If you like tea, finger sandwiches, and sweet treats, you'll love an afternoon of sharing these delights with others.
And – after you've indulged in some fine food & company – you can take time to reflect on your own journey with an enlightening personal psychic reading.
Book for yourself, or bring along a group of friends for a unique and unforgettable outing!
---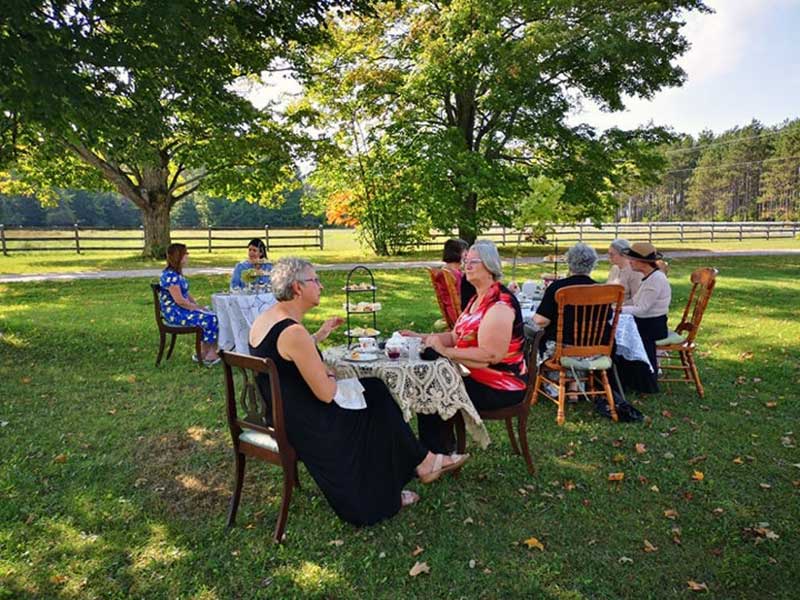 Depending on the weather, the Victorian High Tea and Psychic Reading is held outside (when weather permits) or inside (when it does not).
Along with the Victorian High Tea, each participant will receive a private psychic reading to help them build a deeper understanding of themselves and the sometimes-invisible influences on their lives.
---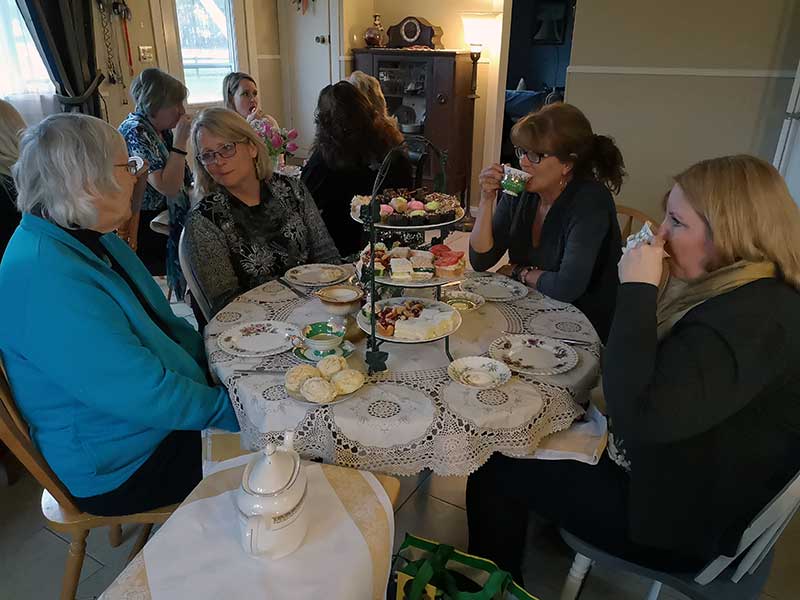 The next Victorian High Tea and Psychic Reading is taking place on:
Saturday, February 29
2 p.m.
$50

All funds go to the Hawks Landing
Horse Sanctuary
---
Reserve Your Chair or Book for a Group
Only $50.00 per person. Group Rates are available.
---