Hawks Landing is a horse sanctuary that provides a forever home for all the horses on our 20-acre farm. Some have been born and raised here while others have been rescued. I have always had a passion for horses and working with them with this healing modality has helped make my being whole once again.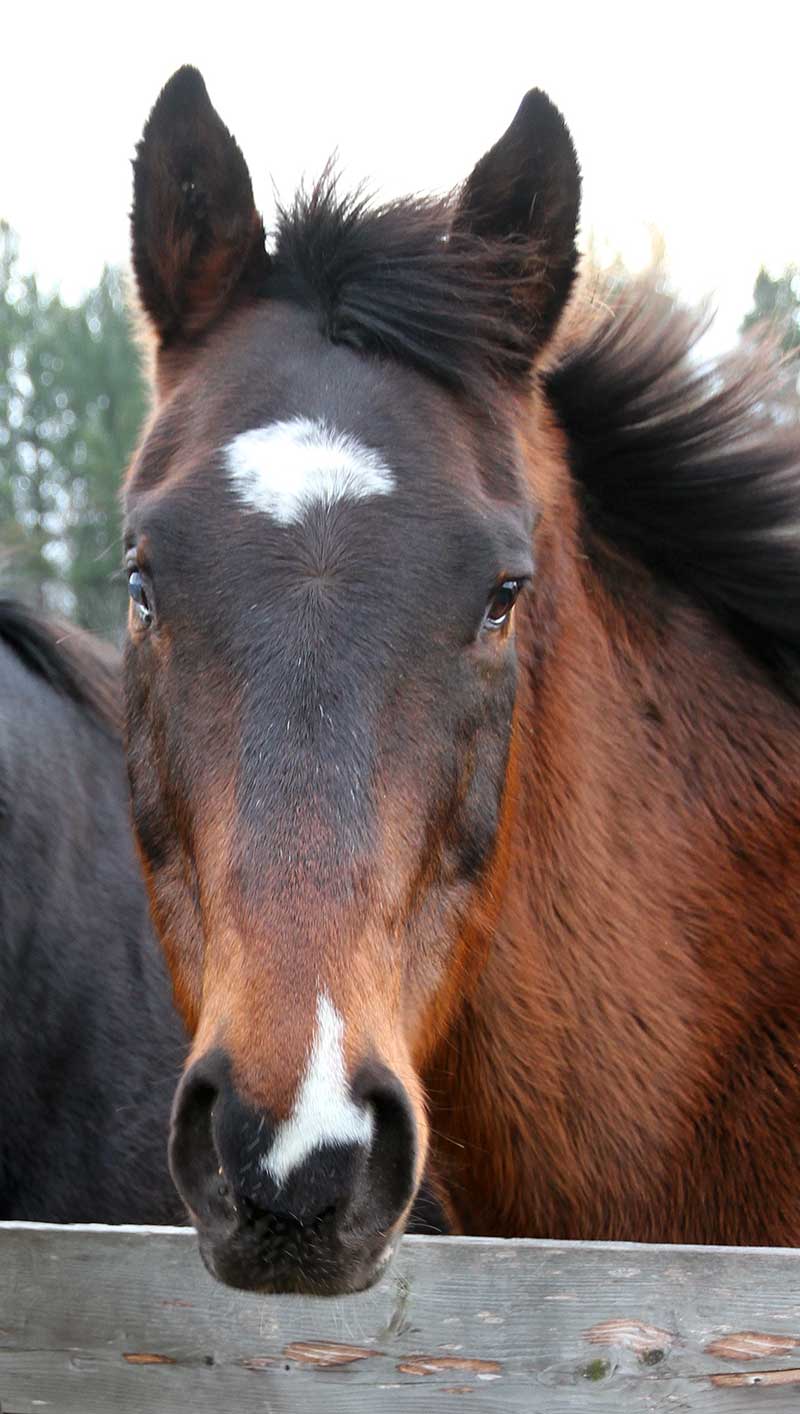 Hawk
April 30, 1997 – Nov 6, 2019
Hawk lived at Hawks Landing for 22 years, before it was even called Hawks Landing.
A true grounding modality is what you will find in this horse. Hawk is steadfast and strong. With his long elegant neck he will reach out to you to give you a gentle caress. Hawk has great wisdom that comes from Spirit and is so willing to share it with you. Hawk will dig deep within to help you with trust issues, and welcomes you to share space with him.
Hawk is very determined and is the first horse to help you become grounded or to help you learn how to trust again. Hawk is the lead horse who guides and protects his herd and his grace and calmness always surrounds them with comfort. He always lets his presence be known when you enter the pasture. The herd moves to the side and allows him to come greet you with his friendly personality. He is the guard horse of Hawks Landing, using his loud neighing screams to let me know if he needs help from his human partner. At dusk you can see him off in the distance watching the farm and in the dark you can feel his presence right beside or behind you. You can feel his energy embrace you as soon as you step onto the property. He is ready to help you become grounded and will assist in your personal growth through the rest of the herd.

Although he is no longer with us, the spirit of Hawk lives on forever at Hawks Landing.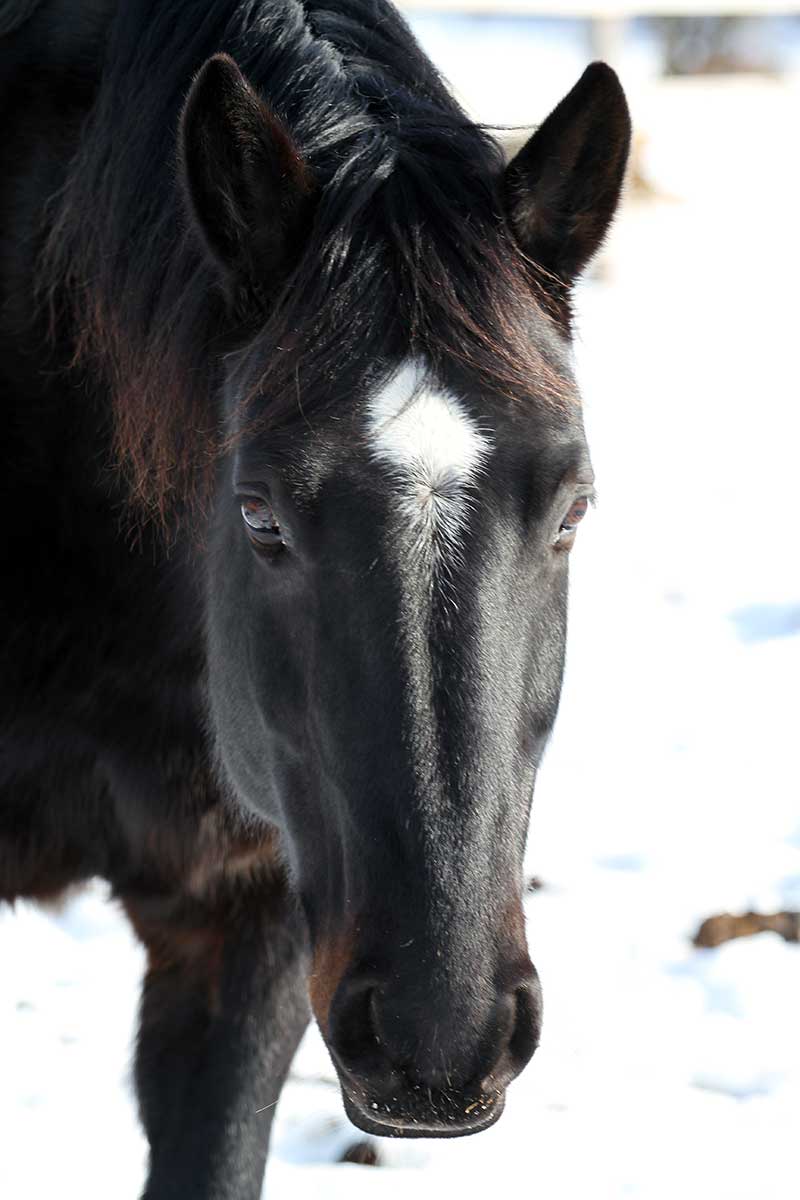 Murphy
Born May 19, 1999
The Mystical Murphy who was born here at the Hawks Landing Horse Sanctuary for 21 years ago. When I look at her, I do not see a horse. I see a big mass of horse energy. Murphy shows me a side of her that is almost human. A gentle calm feeling flows from her like a river. Her mind is always working with your mind, slowing it down to almost a standstill. "Stop" she says, "stay grounded."
Listen to the words of the Divine that surround you while you are at one with her. See what she see, and feel what she feels. Her greatness will capture your ego and set it to the side while you are in the medicine space. The beauty of this magical creature is beyond expression and slowly puts you into a state of gratitude. In her presence you will feel very protected and loved as her Motherly character shows itself. Her gracefulness and gentleness will enter your body and fill your veins with unconditional love.
Murphy just wants to see the True you, as she gently asks "please take off your mask". Don't be afraid, I am one of the Medicine Horses sent here to help you Reveal, Realize and Release emotions that are blocking the path to your true Authentic Self. Hawks Landing is so grateful to have her here on the farm.
Murphy is in great demand by clients as her work with them is invaluable.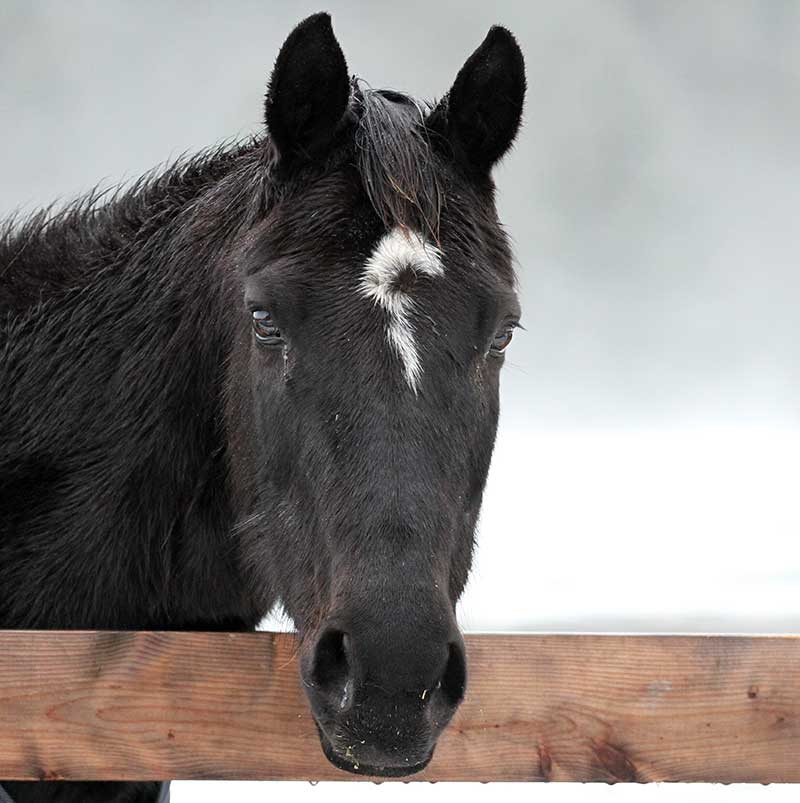 Lady Edelweiss
Born April 20, 1989
Lady has been at the Horse Sanctuary for 14 years ever since Amanda passed. Lady is a thoroughbred and just like the flower she is so refreshing and full of life even though she is 31 years young. Her friendly demeanour welcomes you to hang out in the space that she holds for you.
She is the kindest horse on the property and her strength is in leading with the feminine horse medicine. Lady has such a huge heart and will soon become your friend. Lady often prefers to partner up with a human more than her herd mates and she will also let you know how she feels about sharing space with you. Most times you will see Lady hanging out at the edge of the circle, holding space for everyone. She encourages us to see the magic in life and everything that surrounds it.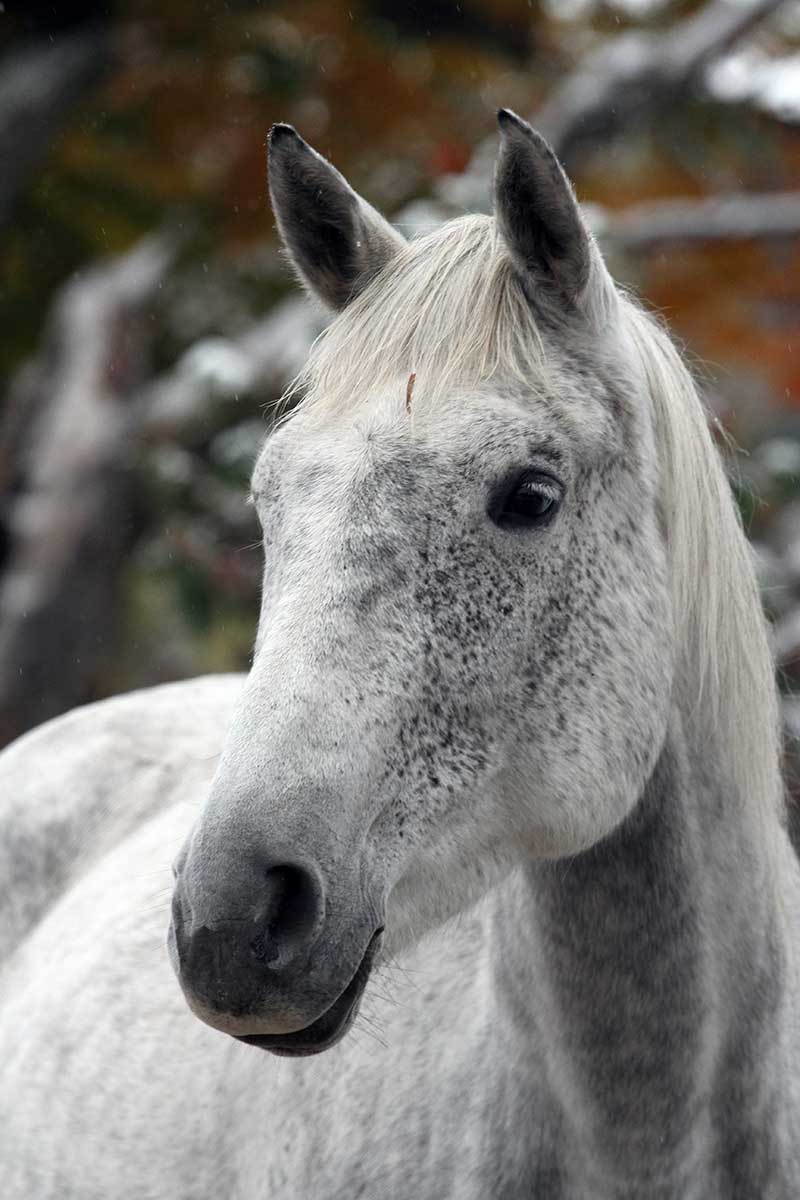 Amandatory Quest
Born June 9, 2006
Although she is known by most as Tory, when this black frisky filly arrived at the Hawks Landing Horse Sanctuary, I knew she had to have a special name, I named her with Amanda in mind. Tory couldn't and wouldn't wait for the world to show her what her life purpose was. She was ready! She looked at life as an adventure and with so much curiosity and boldness. Tory has grown into a strong and fiery mare with a powerful energy that is fierce but loving.
One day this born to be free mare will be the new lead mare, but for now she is enjoying her journey until she can fulfill it. Tory will help us move through fear and will guide us towards developing our own empowerment. The message she helps to teach us is, to Stand tall, but don't stand still. Move forward with grace and have the freedom to move forward despite feeling afraid. Stay focused! Keep moving forward, this is the key to Success of finding your true happiness. The past is the past, move it to the side so you can build your future.
Her young energy has the patience and strength to help you bounce back from the past and she will be right by your side to keep nudging you forward. Tory is a great teacher and will let you know if you need to set some boundaries, and will also assist you in opening your mind so you can see what your next step will be.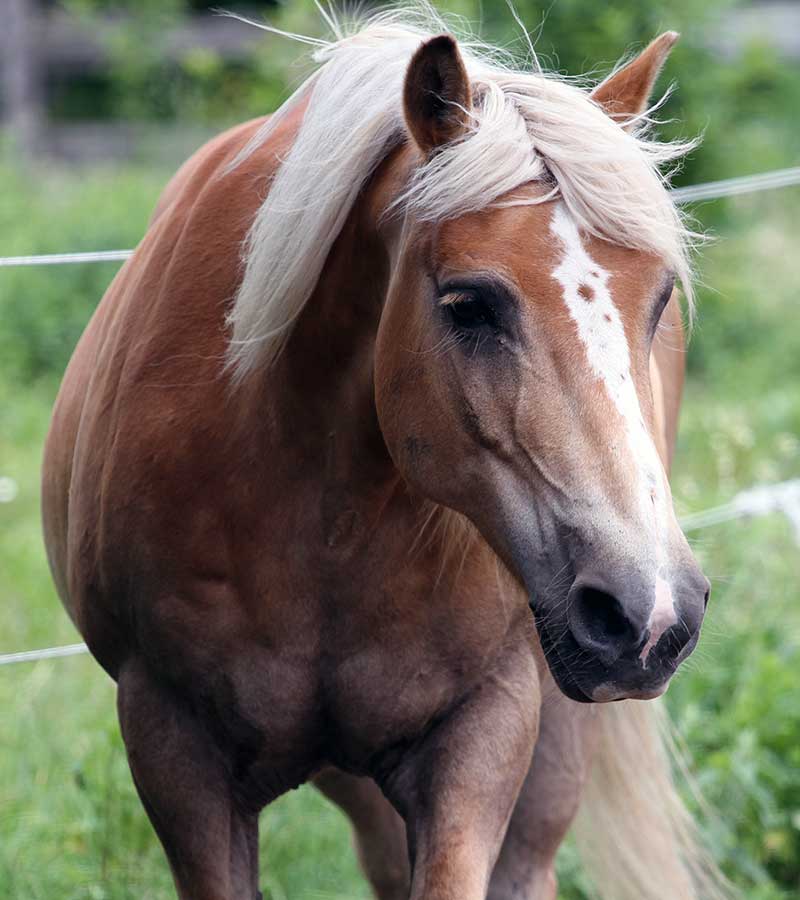 Albert
Born May 25, 2000
Albert came to the Hawks Landing Horse Sanctuary on September 6, 2003. I received a call from the vet wanting to know if I would take in another horse. That was 17 years ago and Albert is still here part of our herd.
Albert has a very playful personality and loves attention. He reminds us to play and have fun in life. His love for life is very contagious and you can't help but feel his life energy run through your body as you connect with him. Albert is solid in his boundaries and is a great teacher of them.
He has a softness and gentleness about him, and he shares with us that no matter how much pain or trauma that is present within us, we can open ourselves up to new beginnings. You will see Albert hanging out with Tory enjoying his favourite pastimes of eating and sleeping.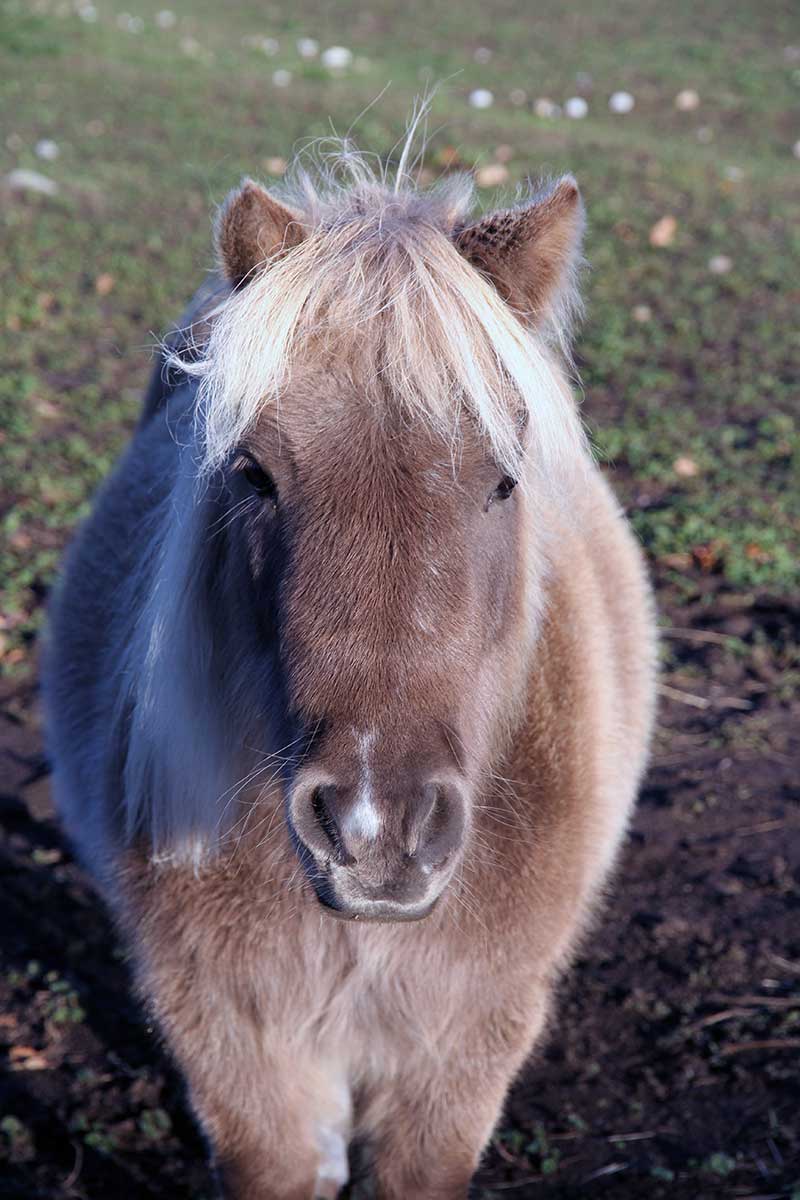 Nellie
Born May 17, 1999
In July of 2014 Nellie joined our horse medicine herd. She came to the Hawks Landing Horse Sanctuary from a woman who was going through some personal changes in her life.
You can't help but feel good when you lay eyes on this precious little pony. Her cuteness will melt your heart and you instantly feel a state of calmness while in her presence. Nellie is a kind and sweet soul and loves sharing her medicine and spending time with those that are seeking her energy.
She is a master at showing you if you need to learn how to set boundaries. Nellie will insist that you just breathe and relax in her presence to help you to maintain balance.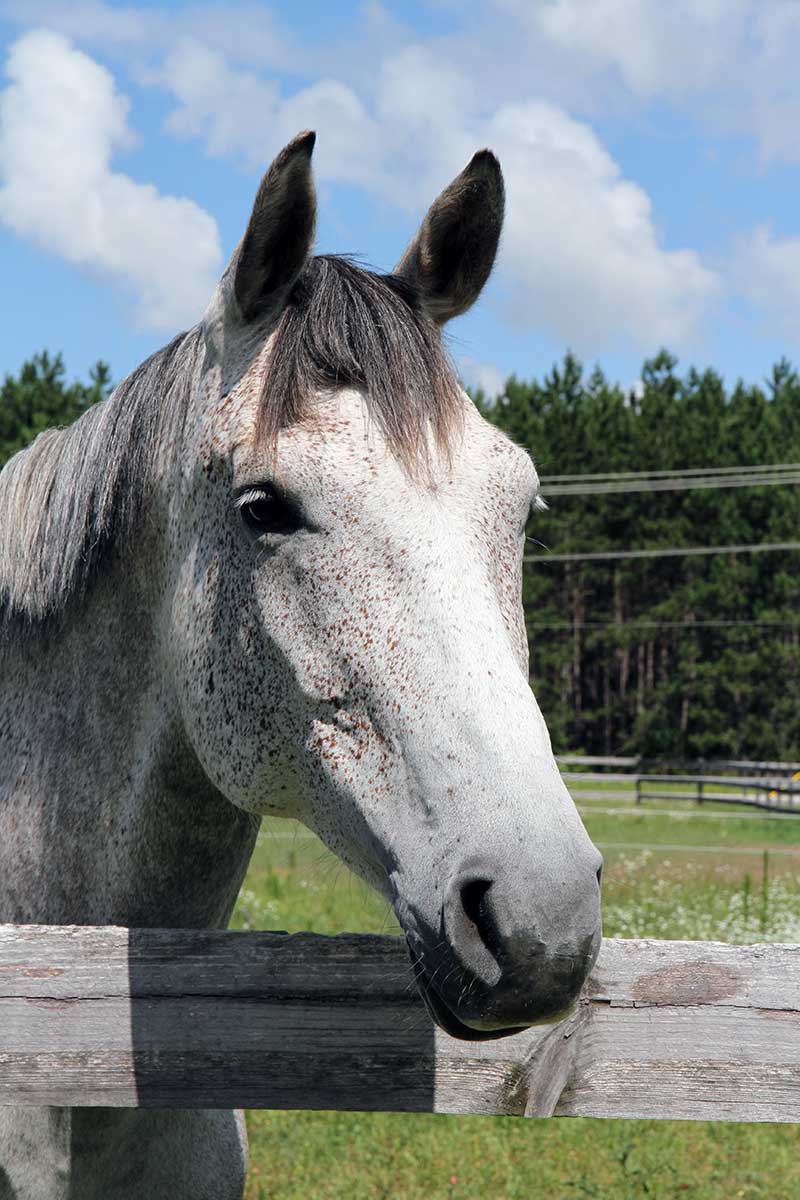 Joules
Born June 8, 2005
Quest for Joules (known simply as Joules) has just recently become part of the medicine herd even though she has been at Hawks Landing Horse Sanctuary all her life.
It can be difficult to add another horse to the herd, as it really changes and challenges the dynamics of the herd.
Joules nature is to come in with a wild and explosive personality instead of a calm and obliging one. She is a dominant mare and is trying to work her way up past her full sister Tory, but Tory is very strong and solid and stands her ground. Sibling rivalry! I trust they will work everything out and all will run smoothly.
I received a great message from Joules "It is time to change things up"
In other words, don't just follow a pattern, switch it up…Change is always good! Joules will help you with your fears and use her medicine to help you face what you cannot see. Sometimes it is just The Unknown! On her own, which you will see quite often,
Joules is a sweet mare that loves to hug and cuddle. As she sees you coming she lets out soft little nickers that will capture your heart.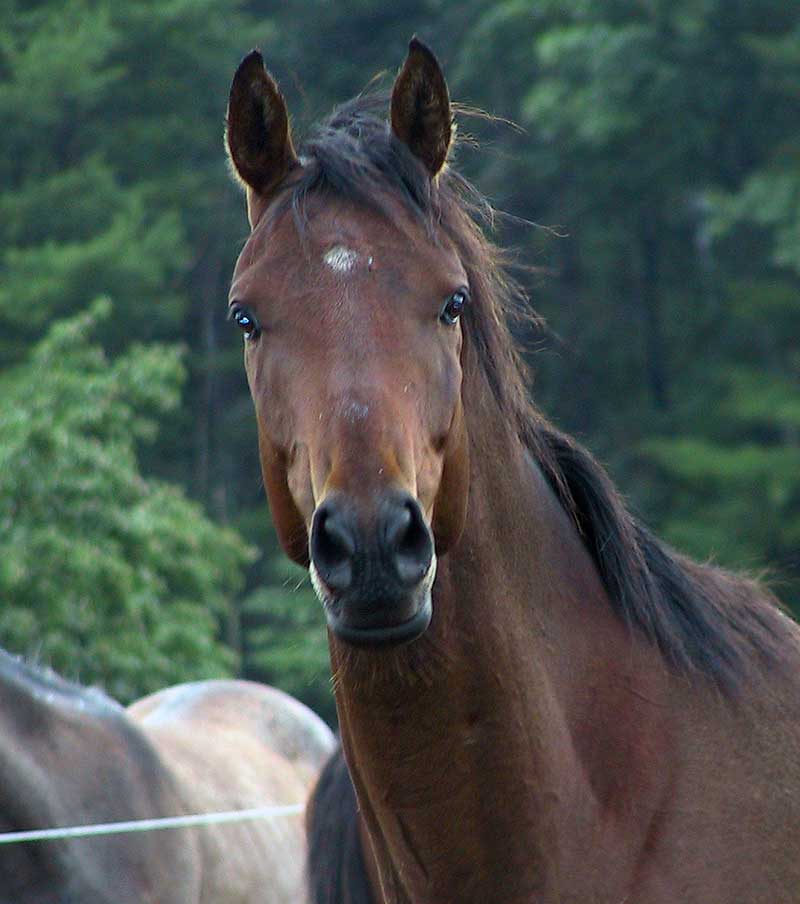 Breezer
Born May 7, 2003
My daughter Michelle rescued Breezer as a yearling, so Breezer has been on and off the farm for 16 years.
Breezer has just been introduced to the Medicine Horse Herd and is behaving like a true gentleman. He has such a soft heart and gets along with all the other horses. In his presence Breezer will let you know that you are loved and that you are worth so much more than you think.
He demands that you think and feel "You are enough, more than enough." Breezer loves to play and encourages you to play right along with him. His curiosity and inquisitiveness helps to put the magic back into your soul.
---
About the Horse Sanctuary
Horses have been domesticated for thousands of years and before this they were seen as Sacred Spiritual beings in many cultures. They were not just prized for there physical attributes; they saw them with a Divine ability able to connect humans to another way of seeing the world.
As we modernized, and mechanized and industrialized our lives, we started thinking more than feeling and the horse became a living machine or a tool. But a new role is emerging for the horse. At a time where we have dominated nature and everything we can with our amazing power to think. The horse now has a role as a teacher to help us to connect with our Higher Self and to reconnect with our true feelings.
Hawks Landing Horse Sanctuary has made it our mission to help the horse with their comeback as they work on their new role as teachers. They help us to reconnect to our Authentic Self. All the experiences are done on the ground at Liberty inside their paddocks or in an enclosed area.
You don't have to have knowledge about horses to come and experience the magic of this healing modality. Allow the horse to take you under their wing and just be ready for what transpires. It's between you and the horse that chooses to work with your energy. Horses have always been a big part of my life since I was a little girl and have helped me so freely, I feel its time I give back to them. Stepping aside and allowing them to be the teacher helping humans to be Real, Honest and Present.
---