Although I often write these horse stories to talk about my experience with these magnificent creatures, but I received a note from one of our visitors about HER experience, and I decided to let her words speak for themselves.
Here is the story of Cindy and her dog Simon, and how Hawks Landing helped heal both of them!
---
Hello Bunny!
I would like to thank Patty – the best friend any one could have for caring about my well-being – for introducing me to you and your beautiful horses.
I visited Hawks Landing at the end of September for a healing session with your horses. I have never felt such an amazing feeling like I did that day.
I was going through tough times and felt very insecure about myself and I was filled with a whole lot of negative emotions. When I got to Hawks Landing, the surrounding was very comforting, Bunny, you are a very special caring lady and even with the horses standing so still and strong, I could feel the energy.
As I was lying on the table for a healing energy session, four beautiful horses stood behind me, I really did not know what to expect at all. As you proceeded with the meditation healing, my emotions just came to me without warning and it was unbelievable.
I felt the energy around me but yet felt so calm.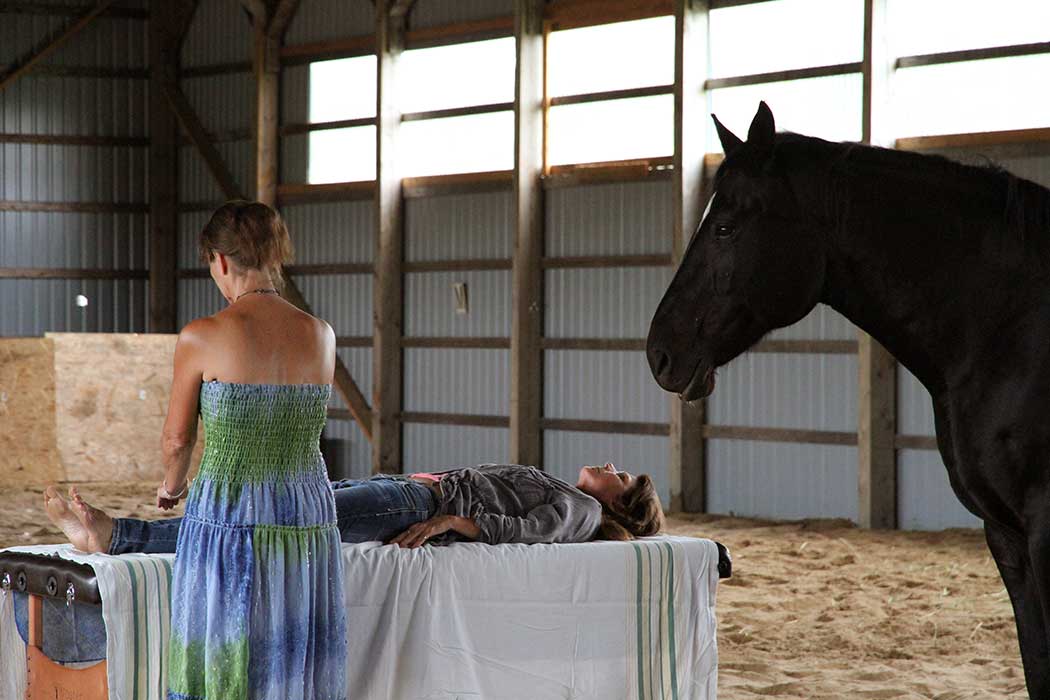 Murphy, one of the Hawks Landing horses, was so close to me I felt like an angel was over me and I was free of all. At that moment, I felt so loved that nothing else seemed to matter.
When the session was over we sat and talked and you explained the emotions and what the horse energy does for you. It was amazing experience. I felt so positive and good about myself, it seemed like a miracle.
And I wasn't alone! There was a surprising second beneficiary to this beautiful experience.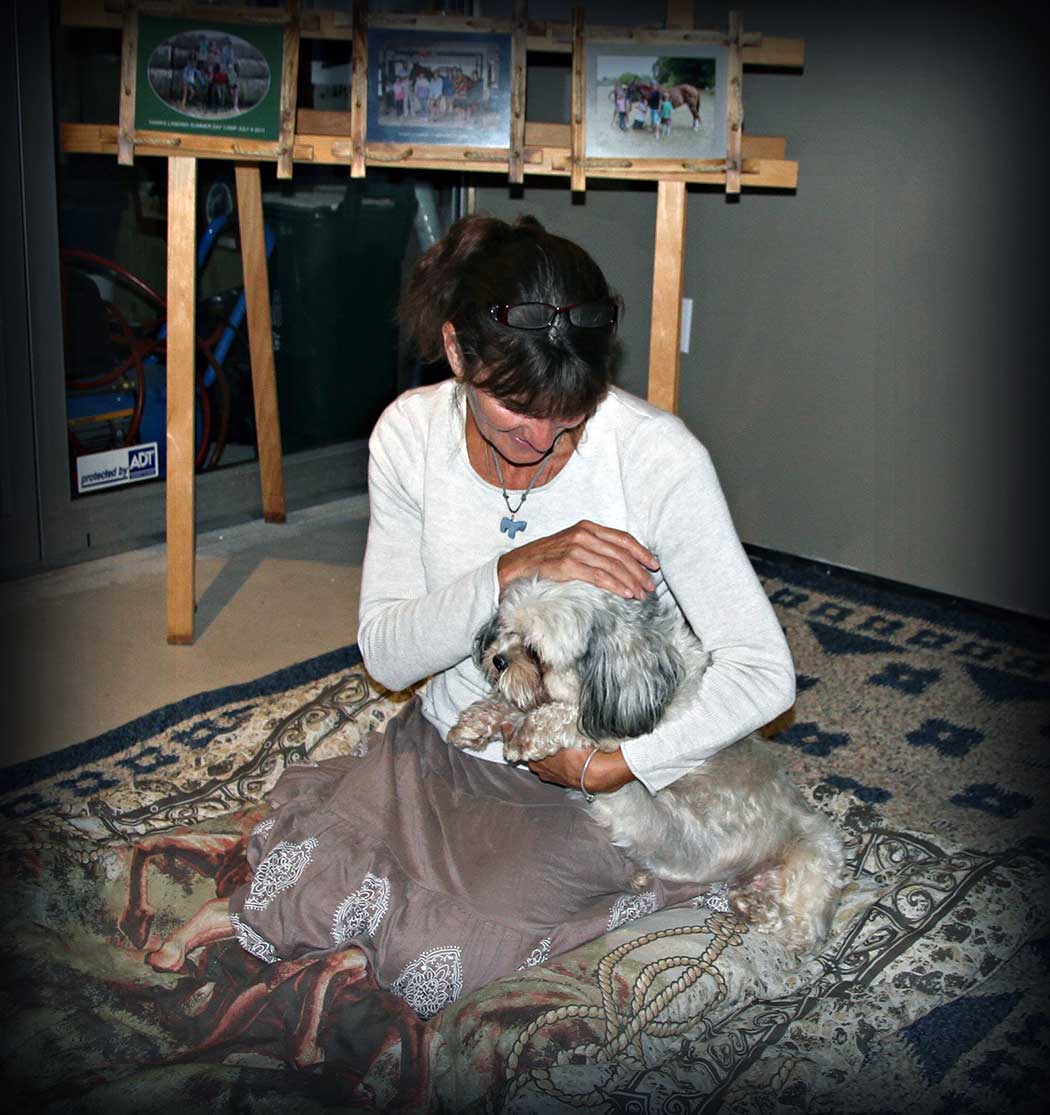 I have a 10 year old Lhasa Apso named Simon, because of my stress and worries I believe he took in all of my emotions and he was getting sick. He started passing out and taking seizures but after I came home from seeing you and your horses, he seemed like a different dog.
I believe that he could sense the positive change in me and he felt relieved. So I thought why not take him to see Bunny, so I did. That was another amazing time I could not believe.
Bunny, you are such and kind and a beautiful person.
You let Simon roam around to get use to where he was , then you took him in a warm and comforting room while providing me with some paper to write down my thoughts while I was in with the horses.
When I walked in I saw two horse standing in front of me and my emotions fled. I patted both of them and sat and started writing about my guilt, my wants and my needs. They just came to me and my little man was so calm and quite in the other room with you. This surprised me because he usually barks a lot if he knows I'm close. Bunny, you did your wonders on my Simon and I am so Thankful for that.
Now both of us are at ease and Simon has not been sick since. Also the things I wrote that I asked for are now coming to me in a good way. So I believe.
Thank you So Much, Bunny. You are amazing!
Cindy Legault
---
Get Horse Stories Delivered
Be the first to know about new content with notifications delivered directly to your inbox.