I always love receving these beautiful letters from Hawks Landing visitors, and hearing how our herd of medicine horses have impacted their lives.
Here is Victoria's Story!
---
Dear Bunny,
I would love to thank you for a magical evening spent with you and your horses last Thursday!
I have been around horses and have always had a very special connection with them, but I have never had an experience like that before!
Meditating with the horses was a fabulous, unexpected, magical, and healing experience.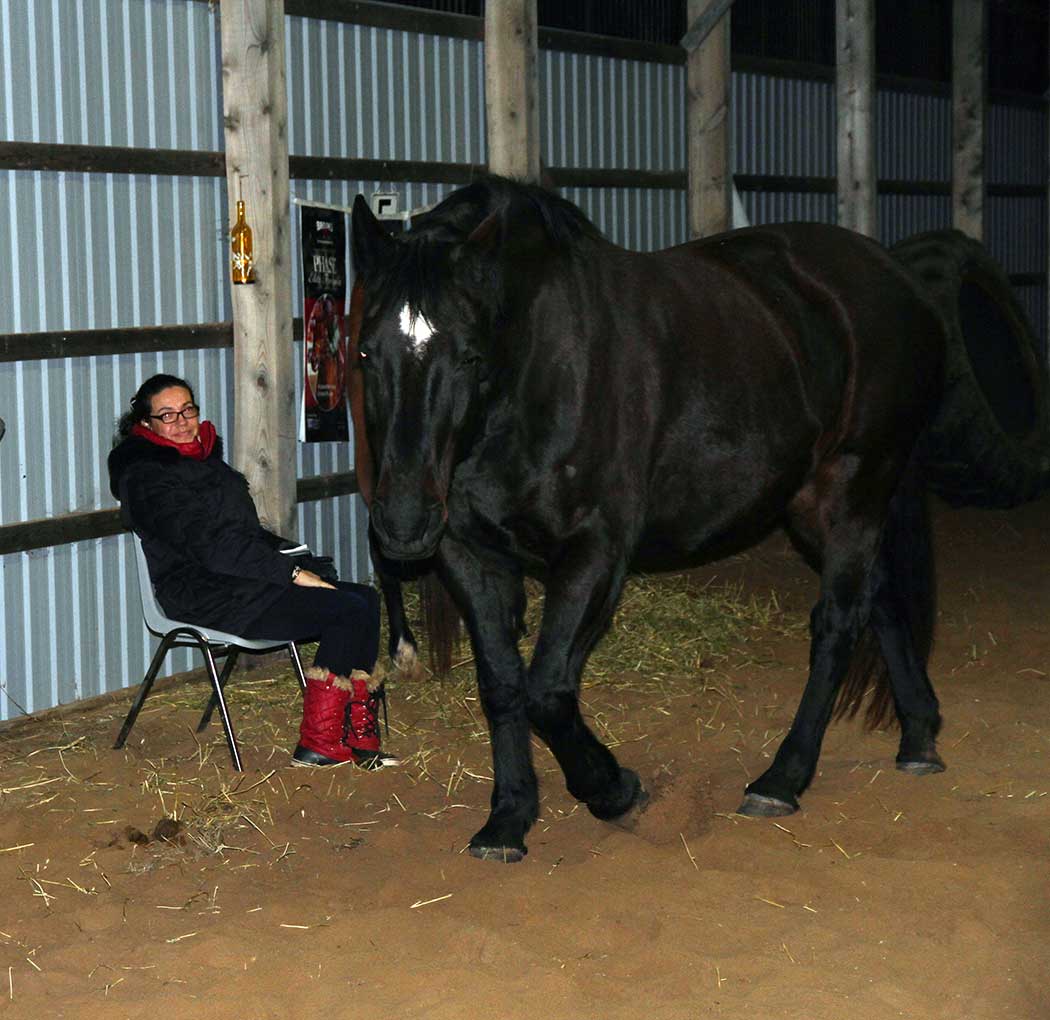 As we entered the arena, Murphy came straight at me. It was cold, her breath came onto my face, it was magical.
At first, I was quietly sitting, just watching them, telling them how gorgeous they are, and I had no questions. Later on, I wrote one question down, thought about it and amazingly… Murphy came running straight at me and answered: it was head down kicking in the sand as a no no…
She went to visit someone else. On my next question, almost like she heard me… she came back running straight into my face, head high up straight: she was saying "Yes that's it, that's your answer. Do it!"
Amazingly, all the other horses came to say hi too, smelled me and got some cuddles. One came straight at me, head down, answering a question about my teenage son – asked for face cuddles, showed me the whole side of his body, right to my face, turned around and almost sat on me… then had to move back quickly. It was funny!
Overall they all answered my questions as that is how I do my meditations. It was amazing and I would do it all over again everyday if I could!
Thank you again for letting me be part of your herd for those few hours, it's deeply appreciated with love.
Victoria Mestres-Laurin

---
Get Horse Stories Delivered
Be the first to know about new content with notifications delivered directly to your inbox.